GRAPHIC DESIGN AND PAINTING OF THE HELMETS
The price list is indicative, as each project is individual and is tied to car and karting helmets. For bicycle, motorcycle and other helmets, contact me either by email or by phone to request a price offer. 
  Simple design, retro style in combination of 1-3 colors. Minimal airbrush. Clean lines, ideal for minimalistic design.
*Price can be affected by extra fees for special effects or accessories.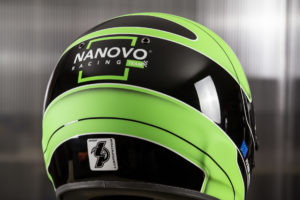 Unlimited design. Whatever you can imagine is possible. Detailed work, combination of more colors, special effects like pearl flake or metallic colors. 
*Price can be affected by extra fees for special effects or accessories.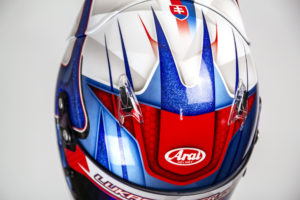 Mirror effect, standard or colored with candy paints.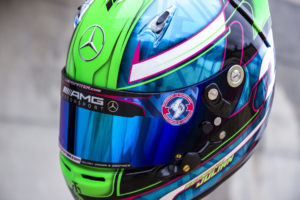 MAT - GLOSS COMBINATION + 150 eur
Final clear coating in combination of matt and glossy which gives the helmet a unique look.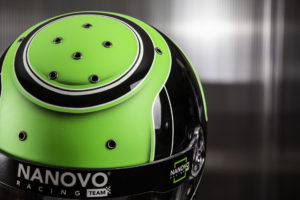 PEARL / METAL FLAKE + 150 eur
Effect with a beautiful reflection under the light and in the sun. The pearl grain is applied to the helmet separately and is not a classic metallic color.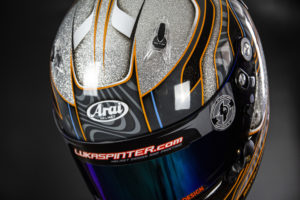 PAINTED SPOILER + 100 eur
Spoiler and any aero helmet accessories painted separately. In case of damage, there is no white area under the spoiler and the helmet has an undamaged design.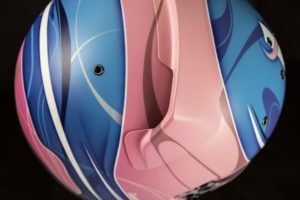 Application of 23.75 carat gold leaf on the helmet. The price depends on the amount of gold applied to the helmet.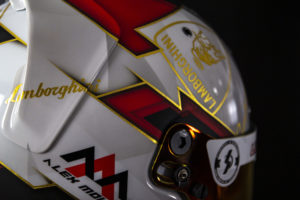 You have no idea what you would like on your helmet, or you are looking for a more economical option processed in the highest quality. Use the option of an already created template where you can choose individual colors at a discounted price.